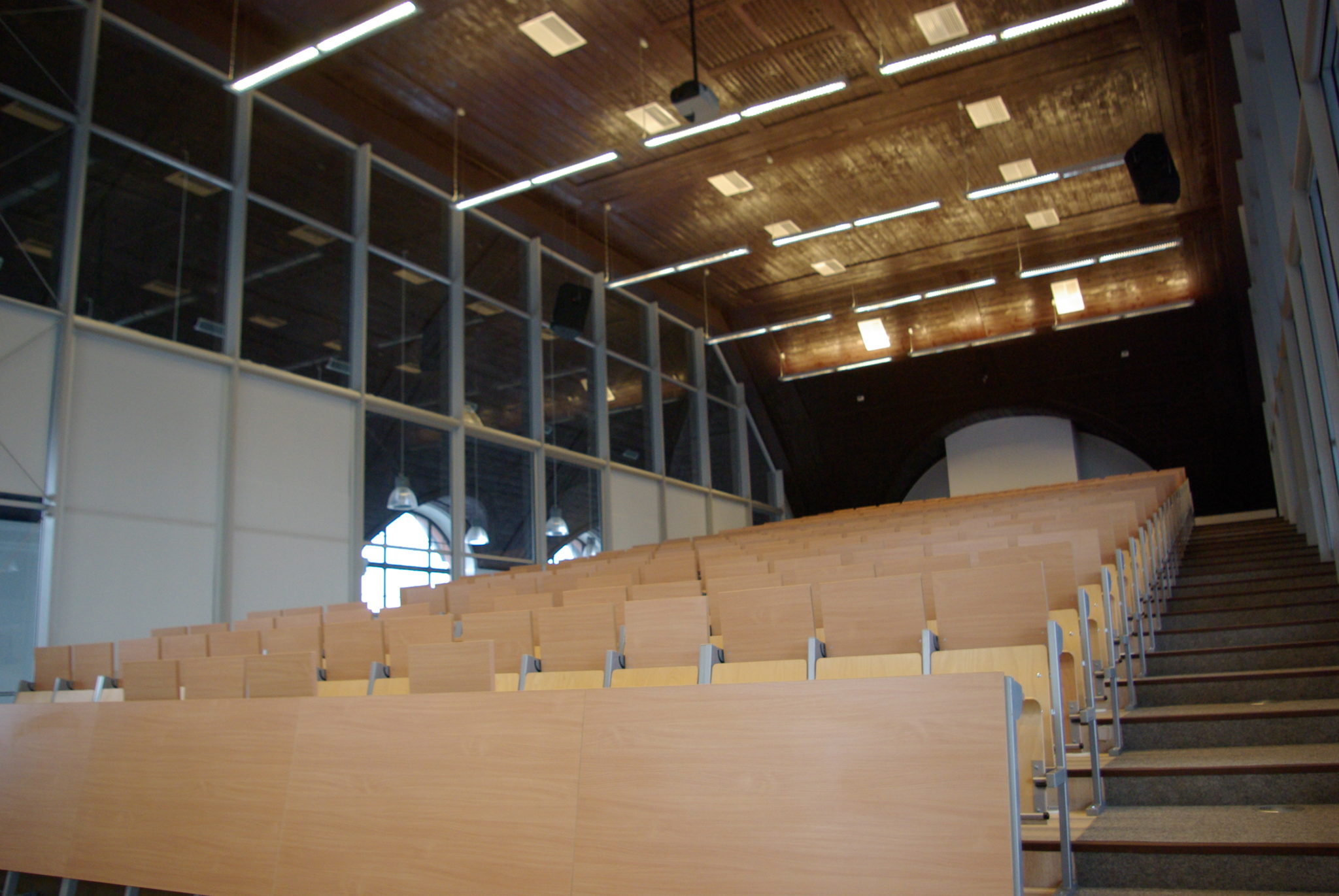 Price: PLN 300 / netto / hour
Number of seats: 276
Lokalizacja: ul. Bojkowska 37 Budynek 3 - Cechownia, II piętro
Area: 300 m2

The auditorium was equipped with equipment which enables organisation of lectures and conferences with the use of multimedia presentations prepared on a computer and DVD. After installation of a visualizer in the auditorium, it is possible to present materials prepared on a sheet of paper, foil, etc.
The auditorium was also equipped with an interactive InterWrite Learning Board 60" whiteboard which allows simultaneous display of prepared notes on the projection screen. Device control is carried out via a touch panel and AMX system.