Address: ul. Bojkowska 37, 44-100 Gliwice.
Entering the New Gliwice area is possible from the north through Kopalniana Street,
and from the south – through Bojkowska Street.
"New Gliwice" Business and Education Center GAPR Ltd. is a revitalized complex of buildings of the former Gliwice Coal Mine, located a short distance from the city center, near the Gliwice – Sośnica junction connecting the A1 and A4 motorways, Drogowa Trasa Średnicowa (the Intercity Road) and exit from the A4 motorway to Rybnicka Street.
It is a unique place in which restored buildings of the former mine are adjacent to modern headquarters of IT companies and advanced technology enterprises from industries such as:
electrical engineering,
power engineering,
telecommunications,
aviation
Buildings which are part of the "New Gliwice" complex
Building 1 – Villa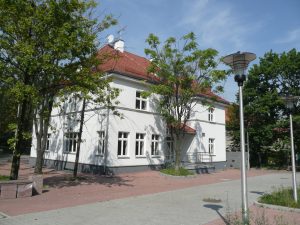 The Villa was once a residential facility, occupied by the mine director – hence the name Villa. In its history, it has repeatedly changed users. Shortly before the cease of mining activities in the KWK Gliwice, it was occupied by trade unions operating in the plant. Today, in this building, we offer 714 square meters of modern office space. All rooms are air-conditioned, and the building has complete sanitary facilities.
Building 2 – Directorate of the Mine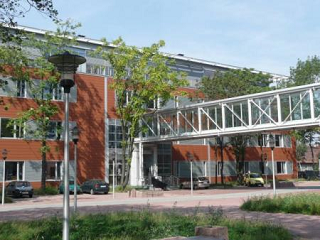 Modern building no. 2 with an area of over 2,000 m2 was built on the foundations of former mine directorate. For economic reasons, demolition of part of the building and its reconstruction was more profitable than its adaptation. Building 2 is a great place to study and conduct scientific work. Teaching rooms are bright, spacious and comfortable. The building is fully adapted to the needs of disabled people. All rooms are air-conditioned.
Building 3 – Waiting Room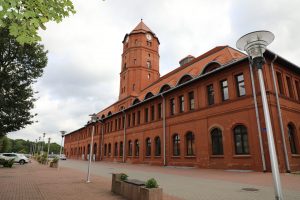 The House of Polish-German Cooperation has its headquarters in the Waiting Room. There is also a modern conference center which includes two auditorium halls for around 300 people and three smaller ones for around 80 people. Conference center is adapted to full multimedia service and it also enables simultaneous interpretation. Located on the second floor of the building, Wooden Hall owes its name to the renovated original wooden ceiling.
Building 4 – Engine room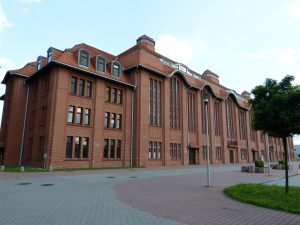 In the engine room, we provide our clients with office and storage space, kitchennettes and a conference and training room. All rooms are equipped with air conditioning. Customers can also take advantage of guarded server rooms located on each floor of the building. The building is covered by 24/7 security and equipped with security and fire alarm systems.
Incubator of New Gliwice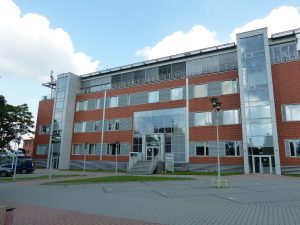 Incubator is a 3-storey building with an area of 4577 m2, with 20 premises with an area of 45 m2 or approximately 100 m2, social facilities and its own server room. After the investment was completed in June 2012, the entrepreneurs bought the premises on preferential terms, paying only 1% of the value of their property. Repayment of the remaining part of receivables has been spread in interest-free installments for 5 years. The incubator was "settled" by investors operating in the field of new technologies.