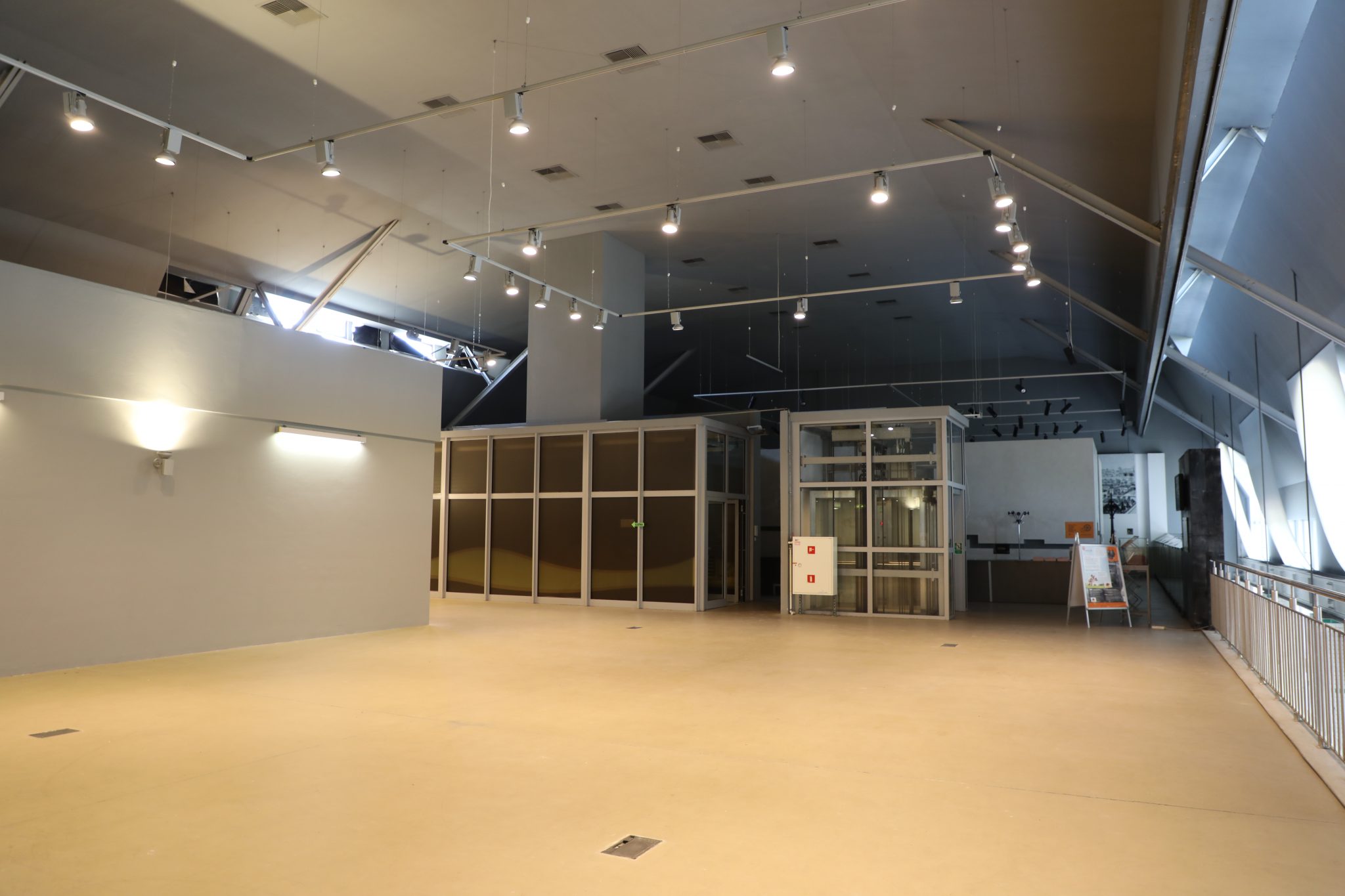 The price depends on the nature and duration of the exhibition
Location: ul. Bojkowska 37 Building 4 - Engine room (3rd floor)
Area: 235 m2

Surface of 235 m2 enables any arrangement of space, depending on the exhibitor's needs. As part of the available equipment, there are bars (aluminum rails) which enable placement of exhibits with the use of a system of steel cables and hooks.
The surface is illuminated with metal-halide lamps. Their temperature, intensity of light and power allow spectacular presentation of exhibits.
There are two elevators: for passengers and goods.